We understand that whatever business youfre in, it always comes down to the bottom line. Profit comes largely from productivity based on cost savings.
And in keeping with this understanding, we offer a range of services to meet your ground transportation needs. We are dedicated to this goal by being on time through safety, comfort and efficiency at an affordable cost to you and your group, thus, meeting your profit margin.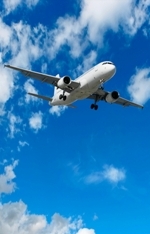 We are one of the few companies with access to restricted areas at the Airport for both San Francisco and Los Angeles International Airports.

We offer a round trip crew pickup between Airport & their designated Hotel location.

CPS has been a leading provider of corporate-sponsored employee commuter shuttle services for the airline industry in Los Angeles and the Peninsula Bay Area since 1985.

We also offer round trip transportation for Airport guests to their designated hotel.